Politifacts Debunk news of Venessa Bryant suicide
#news#
According to the Politifacts magazine, the news about Bryant Kobes widow committing suicidede was just a Hoax. Saying the publishers used Bbc as their main publishers was fake.
THE FACTS NEWSLETTERSign up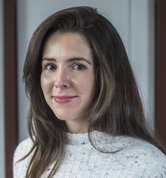 By Ciara O'RourkeFebruary 3, 2020
This headline about Kobe Bryant's wife's death is a gruesome hoax
IF YOUR TIME IS SHORT
Vanessa Bryant has not been reported dead by any credible source, including the BBC.
We've debunked a lot of hoaxes about NBA star Kobe Bryant since he and one of his daughters were killed in a helicopter crash on Jan. 26.
Now a gruesome blog post being shared online falsely claims that Bryant's wife, Vanessa Bryant, ended her life.
"BREAKING NEWS," reads what looks like a BBC News headline, "Vanessa Bryant recorded her suicide after depression attack this morning."
The words "ACTUAL footage" appear above a video embedded in the blog post. The video still shows a picture of Vanessa Bryant and says "R.I.P. Vanessa Bryant 1982-2020." The BBC News logo is in the corner.
But searching the BBC's website, we found no coverage of Vanessa Bryant's supposed suicide. Other news organizations likewise didn't report on her death.